A-Z Pearls of Wisdom C is for...
C
Grab a Coffee (or a
Chai/tea...or a
Coke/soft drink...or (depending on the time and day of the week of course!) a
Chardonnay/wine - while you read this month's article.

C is for... Communication!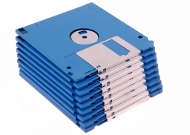 How Can I Easily Share Large Files?
Over the years, it has been quite difficult for users to share large and even small files between computers or with their friends, colleagues, or clients. So far, there have been file sharing software, FTP (File Transfer Protocols), and websites that would let them share files with more of limitations and less of convenience.
more…
---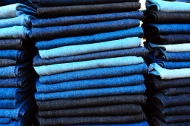 Be a Traveller, Not a Tourist - How to Pack Like a Pilot
You see them everywhere - in airports, in train stations, on cruise ships, anywhere tourists can be found - travellers dragging enormous, heavy bags behind them, seemingly carrying for a week's vacation every piece of clothing they own.
more…
---
Office workers 'doubling risk of blood clots'
Young professionals sitting for hours in office and then at home in front of the television could well take a toll on your health, a UK-based charity has warned, following a survey.
more…
---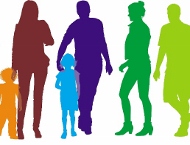 Culture - A Silent Force in Business
Culture is the way things are done in a business or family. It includes the things that a set of people have come to understand and imbibe as part of their belief system, values and attitudes commonly accepted.
more…
---

7 Critical Mistakes Women make at Work
Often in the work place, there are several major mistakes that women make every day which could cost them that promotion or payrise.
more…
---
Sponsored Links:
FedEx pulls out all the stops for small businesses. Right now FedEx is helping with 30% off* overseas shipments.(T&C's apply)
Executive
administrative assistant
Office
Project Managers and Secretaries
Executive Secretaries
website for pa and secretaries
Management Secretaries
Information
Training
Senior Office Administrators
PAs
Events
Senior Secretaries
Personal Assistants
Executive PAs
Executive Assistants
Office Managers
Business
Office Administrators
Department Co-ordinators
legal secretary
administrative
Secretary
PA
secretarial
Assistant
Management
PA's